Welcome to
Seven Seas Marina & Boatyard Inc.

An established business since 1980, Seven Seas Marina has been in the Boating Community for over 40 years. Tom Bush and Calvin Willard built their business on our local river, and take pride in passing on their passion to our community.
Whether you're blocking the boat up for a Do-It-Yourself repair, putting it in the water for an afternoon excursion, passing through on vacation or something special like a family day on the water, we have the gear and expertise to help you enjoy the great outdoors.
Based in Port Orange, we have easy access to the Intracoastal River as well as just a short walk to the world's most famous beach with plenty of hot spots in the area. 
* 90% OF BOAT SLIPS ARE AVAILABLE TO THE PUBLIC *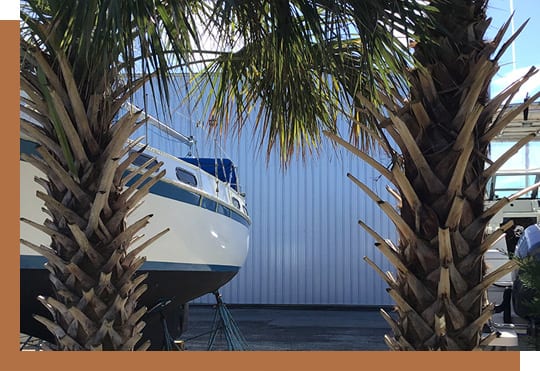 Boat Storage. Home to a 66 slip Dry Storage Stackhouse. No dealing with trailers or ramps. Just call to have your boat put in and go! Ice and Fuel available on site.

Haul Out. Blocking vessels up to 42' in length and 14' wide on land and a jib crane for removal of heavy marine equipment such as motors or masts. Store up front for all your boat repair needs.

Storage/Dockage. Numerous slips available for Permanent or Transient Dockage. Restrooms, washer/dryer, showers, electric and even a ride to the grocery store to restock your supplies for you trip!